Laparoscopic Trocar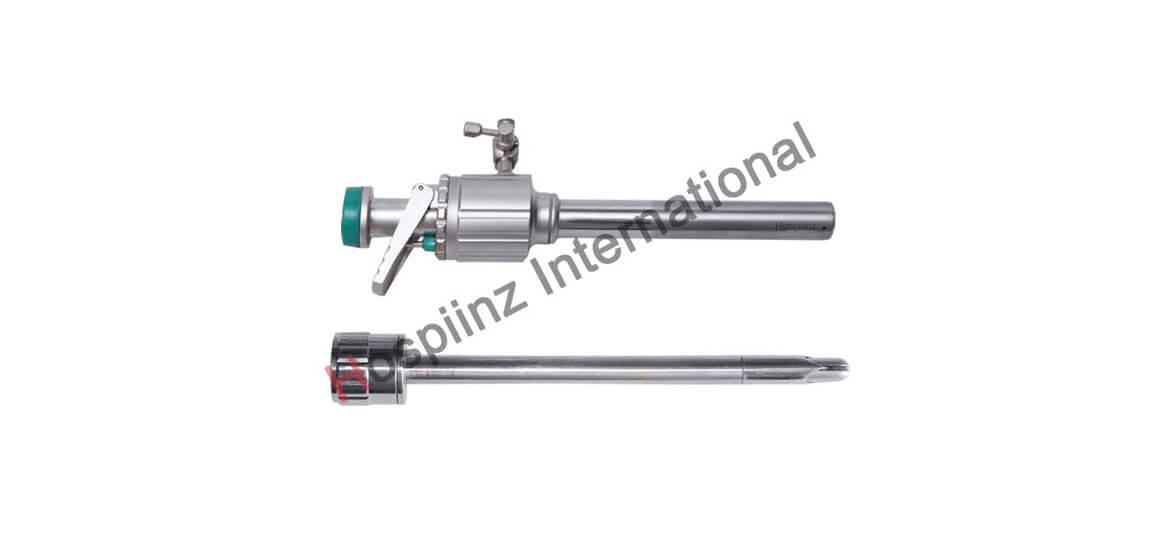 Hospiinz designs and manufactures the best-in-class Laparoscopic Trocar. The Trocar is the main surgical equipment that is commonly used in gynaecological surgery. Trocar Surgical Instrument is a highly sharp edge provided for easy penetration of the trocar into the selected tissue.
The surgical instrument plays a major role in carrying out very critical gynaecology operations. The instrument reduces the surgeon's effort in penetrating into the selected tissue. The bleeding during the surgery is comparatively less compared to other laparoscopic instruments. Laparoscopic Trocar has higher significance in making highly complex surgeries.
Hospiinz has the best advanced infrastructure to manufacture surgical instruments. The trocar instruments are designed and manufactured to give surgeons the achieve high precision surgeries without any small failures.
Trocar instruments play an important role in providing the best support creating an easy portal for the placement of other surgical instruments such as chest drain, intravenous cannula. Hospiinz manufactures different variants of the cannula i.e. 3.5mm, 5.5mm and 7.0mm trocar.
Surgeons achieve high precision surgical cuts at the exact selected point. Hospiinz's Laparoscopic Trocar are manufactured to serve for a longer period and usage. The instruments are highly durable with a leakproof and clear finish.